Player Benefits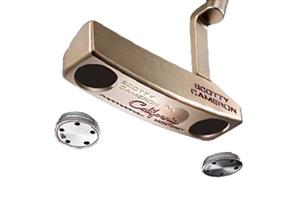 Studio Weighting Technology
Provides greater choices for length and weight to enhance performance for all types of players.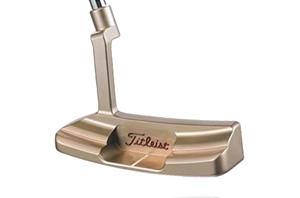 Milled From Soft, 303 Stainless Steel
For a soft sound and feel that promotes precise distance control.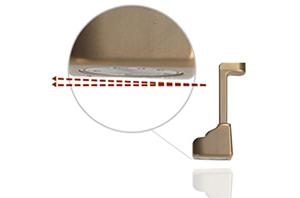 Draft Sole Design
Keeps the putter square in the playing position for proper alignment.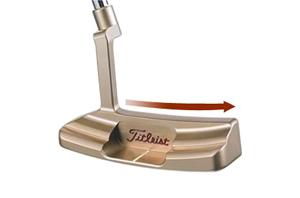 High-Toe Profile
Aids alignment and eliminates the tendency to raise the toe at address causing a player to aim the putter to the left of the target.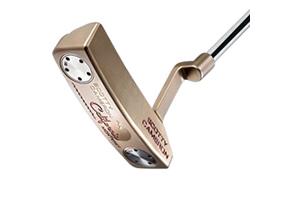 Honey Dipped Finish
Provides a deep, rich, non-glare appearance.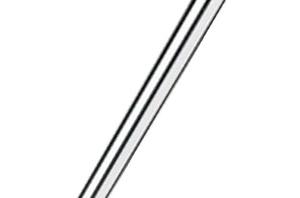 Stepless Steel Shaft
Provides a clean, uninterrupted look at the ball in the address position and promotes better putterhead feel throughout the stroke.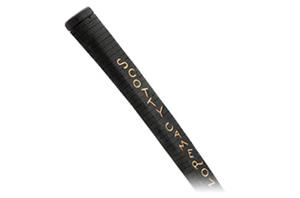 Black Cameron Tour Grip
Creates a soft, controlled feel for precise feedback.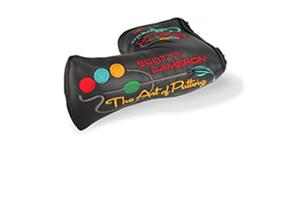 Headcover
Black with bold, colorful "The Art of Putting" graphics.
Titleist Custom Golf Club Options
Titleist offers an extensive selection of shafts, grips, specifications and other customization options to help you perform to your potential.
Specifications
California
Loft
Lie
RH
Length
Std.
RH
Length
Heavier
LH
Length
Std.
LH
Length
Heavier
Head-
weight
Std.
Head-
weight
Heavier
Offset
Neck
Grip
*Monterey
4°
71°
33"
34"
35"
34"
35"
-
-
360g (33")

350g (34")

340g (35")
360g (34")

350g (35")
Full Shaft
Plumbing
Black No Cord
*Coronado
4°
71°
33"
34"
35"
34"
35"
-
-
360g (33")

350g (34")

340g (35")
360g (34")

350g (35")
1/2 Shaft
Flow
Black No Cord
*Sonoma
4°
71°
33"
34"
35"
34"
35"
-
-
360g (33")

350g (34")

340g (35")
360g (34")

350g (35")
Full Shaft
Plumbing
Black No Cord
Del Mar
4°
71°
33"
34"
35"
34"
35"
33"
34"
35"
34"
35"
360g (33")

350g (34")

340g (35")
360g (34")

350g (35")
1/2 Shaft
Flow
Black No Cord

*Hollywood

4°
71°
33"
34"
35"
34"
35"
-
-
360g (33")

350g (34")

340g (35")
360g (34")

350g (35")
3/4 Shaft
Flow
Black No Cord